Diagnostics

Electrical systems is our specialty
OBD Codes & Repair
Fuel systems

Suspension Repair
Ignition System Repair
Belt, chain and sprocket
Air Filter
Valve and cam adjustment
We stock the best performing products for your motorcycle:

Continental and Michelin tires | DP Brake products | Motorex lubrication products | NGK spark
plugs
Carburetor

Cleaning
Balancing
Rebuilding
Jetting

Tire changes and balancing

We stock many motorcycle & scooter tires

Brakes
Oil changes
Coolant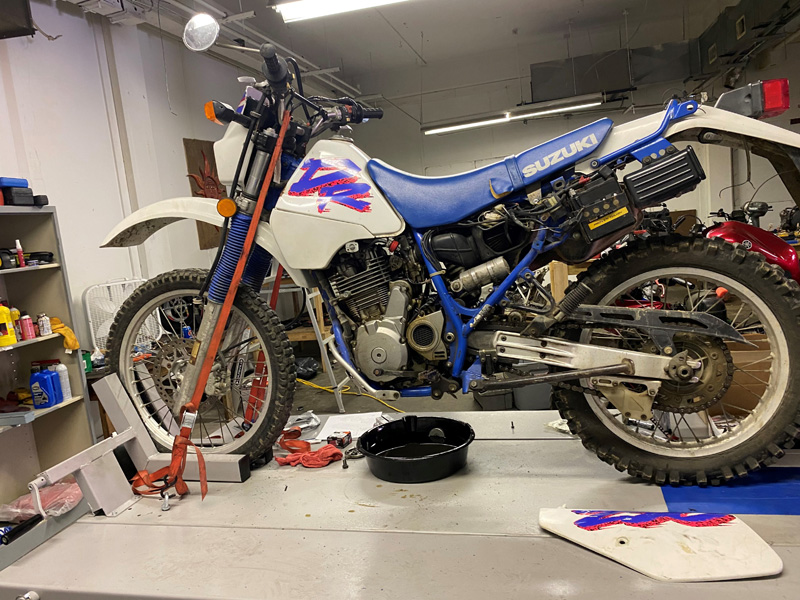 ---
Riders Repair is a local, Erie PA, motorcycle repair shop and is staffed by Becca, Chris & Nate with a combined decade of experience in the power sport industry. When a bike comes into our shop, we will listen to your needs and give you a fair and honest assessment. Our happiness is derived from customers that ride off knowing their bike that is performing to their expectations.
The worst sound a bike owner can hear is an unfamiliar noise. If something is wrong, you need a trustworthy and experienced motorcycle repair shop to get you back safely on the road. So where are you going to take it for repair? With over a decade of experience, our motorcycle repair team can help! You want motorcycle repair experts who do more than just change the oil. While our team can perform routine maintenance on your bike, we can handle the most complicated repairs. If your motorcycle starts making sounds you have never heard before or you notice performance issues, give us a call. We have the diagnostic skills to find the solution to get your bike up and running again. We take the guesswork out of motorcycle repair by diagnosing the problem correctly the first time to avoid multiple trips to the repair shop.
Is your motorcycle showing a warning code? Do you think that it's a dealer only repair? At Riders Repair we have the diagnostic instruments and skills to assess the code and make the necessary repairs. Keep in mind that we offer motorcycle preventative maintenance packages to help minimize the need for unexpected repairs. We are a full-service scooter repair shop as well! We will show you what's wrong with your bike and explain all of our work and give you a fair and honest assessment. We are honest in all of our business dealings. Because we are riders ourselves, we understand the importance of your investment. We will treat your bike as if it were our own. We can't thank all our customers enough for trusting us with their motorcycle repairs. Thank you for all supporting small business and your positive reviews!
We are now a Pennsylvania motorcycle inspection station