Diagnostics

Electrical (our specialty)
Fuel systems

Suspension
Spark plugs and cables
Air filter
Valve and cam
Oil changes
Coolant
Carburetor

Cleaning
Rebuilding
Jetting

Tire changes and balancing

We offer a variety of ATV tires

Brakes
Hub bearings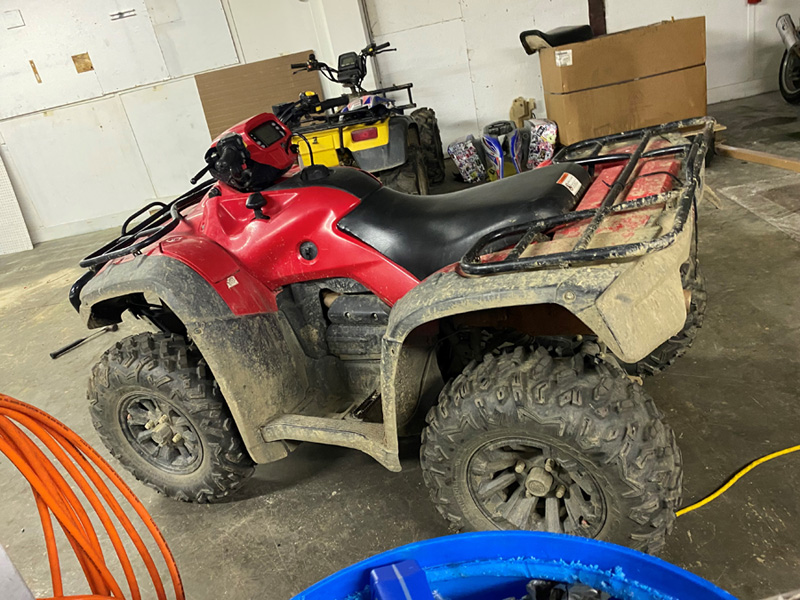 ---
KCT's is a local service ATV repair center, located in Pennsylvania. We are riders ourselves, and share the same passion as you.
Return to the mud trails as soon as possible by contacting the most trusted ATV repair shop in Erie, Pennsylvania. Our trusted technicians make safety a priority and work within your budget to keep your ATV purring.
Our professional & certified repair team is very experienced & qualified with UTV & ATV engines & accessories. With decades of combined experience, you've come to the right place if you're looking to repair your ATV/UTV vehicle. Our repair team is honest, friendly and straightforward.
We offer electrical, fuel system & engine diagnostics, brake repair, suspension repair, carburetor service & repair, tire replacement, tire balancing, cleaning and flushing the coolant system & more.
Our electrical diagnostic services are what set us apart from other shops and we can handle the most complicated electrical diagnosis & repairs. Overlooking electrical system problems can lead to much more costly repairs down the line.
KCT's is a premier ATV repair shop offering repairs on almost all brands & models. We have a huge amount of experience working with ATV's brands such as Honda, Yamaha, Kawasaki, Bush Hog, Arctic Cat, BobCat, Husqvarna, John Deere, Suzuki, Can-Am, Intimidator, Polaris, & more.
Investing in ATV repair and maintenance is extremely important to prolong the life of your vehicle. Quality service and customer satisfaction are our number one priority. We believe: " We will treat your investment as if it were our own."
At KCT's, our team is made up of expert Powersports enthusiasts. This means you get solid and expert advice – with all the fun and passion for the sport we all love!
KCT's has the experience & shop equipment to handle any ATV repair or ATV parts replacement. From replacing brake pads, to changing oil, tune ups, inspections & more. These days, everyone is busy!
The repair offers preventative maintenance for ATV's including multi-point safety inspection, oil service, coolant flush, brake flush, valve inspection, spark plugs change, air filter change, battery upgrade to lithium ion, and belt/chain adjustments. Don't let these vehicle problems slow you down. Our technicians have vast experience in all aspects of UTV and ATV maintenance, upgrades and more.
Call us to schedule your appointment today, we'd love to hear from you!