Preventative Maintenance Packages
| | Basic Service | Minor Service | Advanced Service |
| --- | --- | --- | --- |
| Multi-point Safety Inspection | | | |
| Oil Service | | | |
| Coolant Flush | | | |
| Brake Flush | | | |
| Belt/Chain Adjustment | | | |
| Washed | | | |
| Valve Inspection | | | |
| Change Spark Plugs and Air Filters | | | |
| Battery Upgrade to Lithium Ion | | | |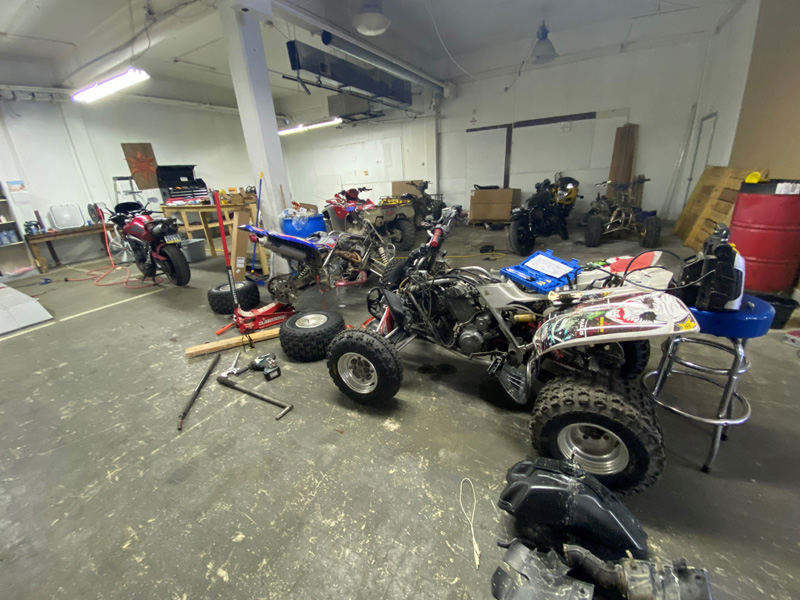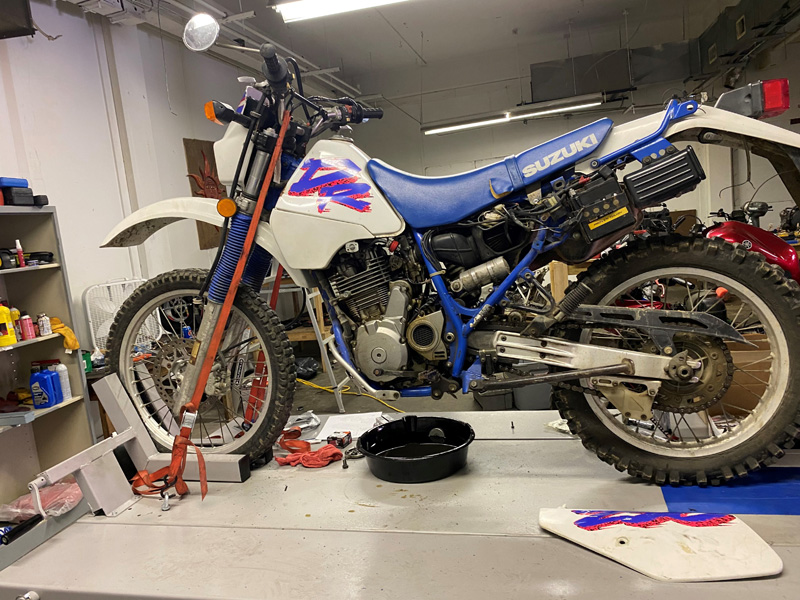 Motorcycle preventive maintenance is the protection & maintenance of your motorcycle against costly motorcycle repairs. The failure of taking care of your motorcycle is the most common way to see your money disappear for repairs that could have easily been prevented with regular service checkups. Depending on your motorcycle manufacturer, neglecting preventive maintenance will potentially void your warranty coverage.
Motorcycle maintenance intervals are set to maintain a good resell value of your bike and advance the durability and reliability of your motorcycle. Depending on your riding conditions, the service intervals may or may not show up sooner than expected. For instance, shorter commutes can lead to more wear and tear on your motorcycle because motorcycles see less degradation over time when they are used for longer commutes.
For instance, carrying heavy cargo, riding for short distances, and riding in stop-and-go traffic are considered severe driving conditions. Foremost, depending on the conditions your bike can be strengthened accordingly. A salty or dusty environment, rough or mountainous roads, cold or hot weather can all affect your motorcycle's maintenance recommendations. Due to a multitude of potential conditions, complying with a service schedule can keep your motorcycle operating at maximum capability for years to come.
Motorcycle parts & components naturally wear out over time. Dirt roads & hazards can also create a negative impact on critical components. To help ensure that your motorcycle always runs smoothly with optimal conditions, you must adhere to the motorcycle maintenance services in your motorcycle owner's manual.
Depending on your bike's service intervals, maintenance may include an inspection on the suspension and steering components, axles and brakes, hoses and belts, fluid filters, and more to help ensure that your motorcycle runs efficiently. Having routine maintenance may include checking and filling up fluids. For alternative maintenance equipment, you may check in your owner's manual that includes:
We offer three preventative maintenance packages. Contact us to learn more about what we can do for your motorcycle. It's critical to schedule preventive maintenance to help your motorcycle continue to run as intended.
Always remember environmental conditions may affect the optimal preventive maintenance schedule. Depending on the environment, you may need to attend more for frequent replacements and inspections.
Contact us to get more information about the recommended motorcycle maintenance service intervals for your motorcycle.
Our motorcycle inspections include:
Test motorcycle brake performance
Inspect the motorcycle's fuel tank, fuel line connections, and filler cap
Test horn
Inspect reflectors
Inspect windshield (if installed)
Inspect master cylinder fluid level
Inspect wheels, and tires
Inspect turn signals and stop lights if installed
Check tire inflation level and tire wear.
Inspect front and rear wheel tracking, handlebars, steering head bearings, fork and frame
Check exhaust system.
Check ball joint wear.
Inspect locks and hinges.
Inspect spark plugs and air filters.
Check battery.
Check exterior lights.
Check belt/chain adjustments.